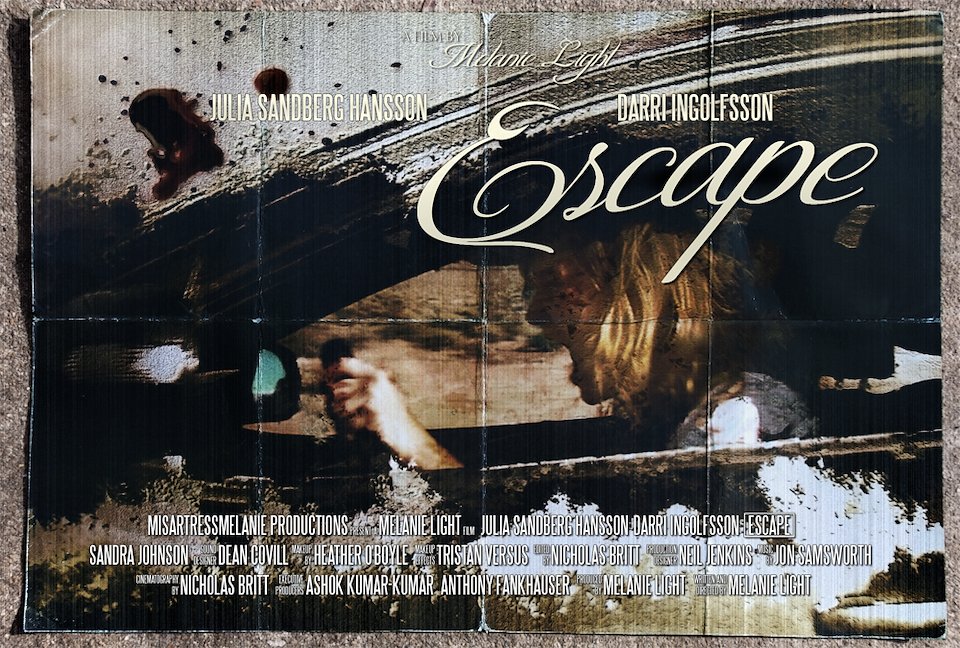 Escape Trailer
Escape full movie
Escape – Short Film
A short story about a man and a woman meeting in a bar. The woman, recently divorced, has her guard down and the handsome, lonely man makes his move. They hit it off but the night doesn't end the way the woman intended and she becomes his toy a bit more than she imagined. A real play on the dangers of a one-night stand.
Escape is Melanie's second short film.
The film was based on a short story written by friend Ian Easton and then adapted into a short film.
Festivals-
-British Shorts 2014 ( Germany )
-Fantafestival 2014 ( Italy )
-Jennifer's Bodies 2014 ( Scotland )
-Shawna Shea Indie Film Festival 2013 ( USA )
VOD-
Continuum Pictures. ( USA)
| | |
| --- | --- |
| Role | Writer / Director / Producer |
| Date | Summer 2012 |
| Type | Short Horror Film |