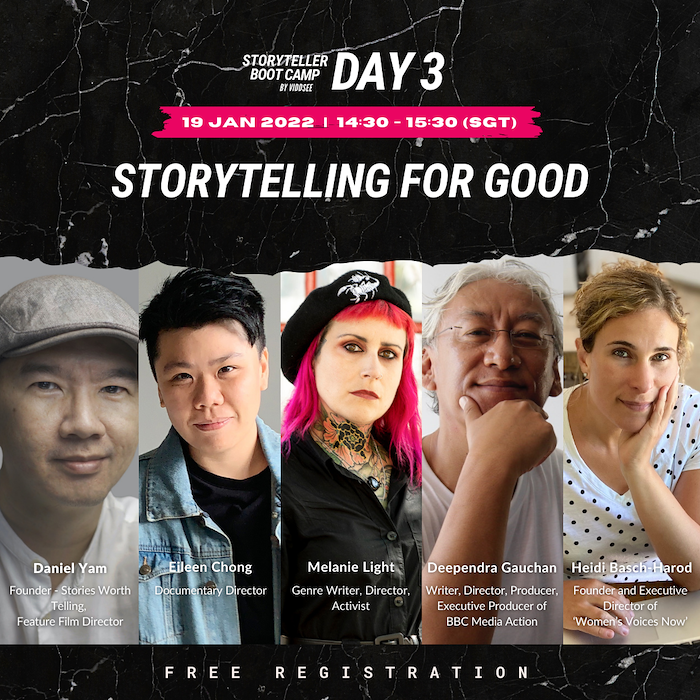 Starting off January sharing some knowledge on filmmaking with some other activist filmmakers.
Viddsee was one of the first online platforms to pick up The Herd way back when and has been a constant wonderful support ever since. Helping the film reach far and wide in Asian territories. So I am super honored to be part of the 'Storytelling for Good' Bootcamp. Talking about art for change is so close to me and why I make films.
Head over to - https://www.viddsee.com/c/storyteller-boot-camp and check out their other programs and boot camp events.
A 3-Day ONLINE Storyteller Boot Camp from 17 - 19 Jan 2022.