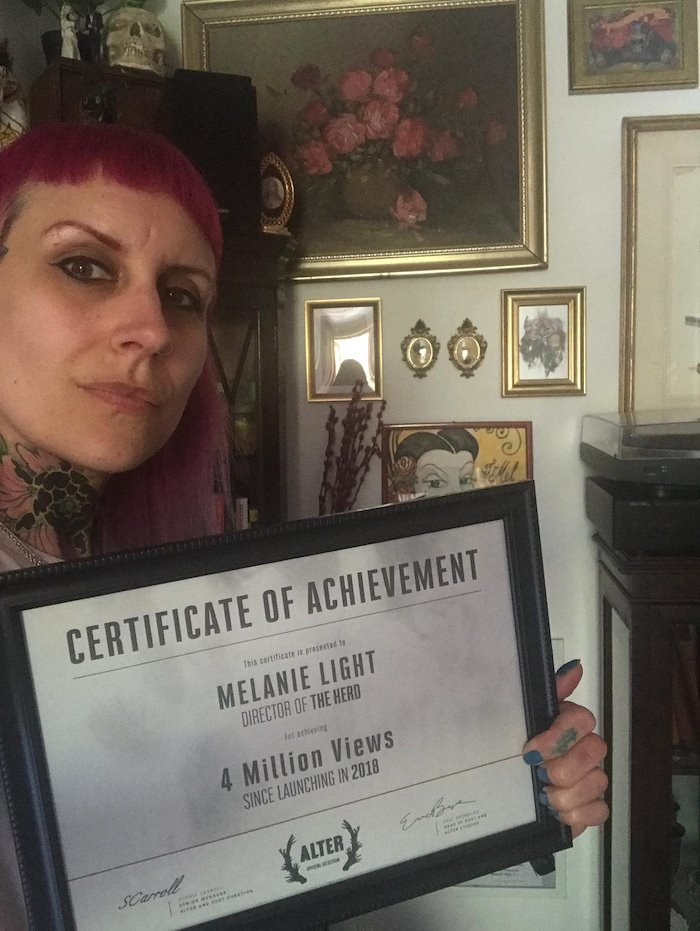 Thanks @watch_alter for showcasing THE HERD on your great short horror film platform.
Congratulations THE HERD CAST AND CREW for making this film so bloody strong and powerful!
We are actually currently at 4.3M with another 1M and counting from various other outlets online. Not bad for a DIY film made with a hell of a lot of love and devotion to help spread the message and truth about the dairy industry!